There are many brands of portable spa on the market, separating fact from fiction and making a good decision can be difficult and overwhelming.

When you buy a HotSpring Spa From Ford Spa Pools, you get peace of mind you are buying the best spa available in NZ with comprehensive after sales support from an award winning local dealer who can provide factual information and can support your spa purchase long term.
These spas are a very reliable, safe, durable, quality product that will perform and stay looking great for many years (lots of our spas are over 20 years old and still going strong).

With 40 years experience and over 1,000,000 spas sold worldwide HotSpring Spas are the undisputed market leader in spas with exclusive technology, the very best insulation methods possible, independent documented running costs and clear warranties.
Hot Spring® Spas New Zealand – The 40-year difference
Around since the beginning of portable spas, with a trusted history and an international reputation for innovation, Hot Spring is a New Zealand – USA partnership that's become a global leader. While most spas are built to last only 3-4 years, Hot Spring Spas have been around for 40 years – and their pools are all designed to last just as long. The first Hot Spring spas manufactured and sold in NZ back in the 80s are still going today.
A NZ-US partnership
Dale Paretovich, owner, founder and operator of Hot Spring NZ, says portable spas took off in NZ only five years after they first became available in California. Dale started manufacturing the first portable spa for NZ and Australia in 1980. He produced only two models and the technology was basic.
To check out the latest international technology, Dale went to a pool and spa show in Las Vegas. It was there he started talking to the Sales Manager of the USA company Watkins Manufacturing Corporation, producers of Hot Spring Spas.
"At the time they were the largest manufacturer of portable spas in the world – and they still are. Over a beer, we decided to do a joint venture."
This arrangement, started on a handshake in Las Vegas, combined Hot Spring's unique technology with Dale's exporting knowledge, and led to expansion across NZ, Australia and Eastern Asia. Hot Spring spas are now sold through a network of dealerships in 220 countries. Customers can access the same standard of service, warranty and support anywhere in the world.
Leading by design
The design innovation that first sparked Dale's interest in Hot Spring has kept the company at the top of the portable spa industry. As well as the invention of the moving massager, which remains a top seller today, Hot Spring has been the first to bring out:
Artificial timber for spas
Rust-proof, titanium heaters
ACE

®

Salt Water System – a patented salt water system that makes its own chemicals, with chlorine levels the same as drinking water. Water can be in a spa for a year or two instead of having to be changed every month.
Spas with fully solid foam, which adds to the price of a spa, but reduces running costs by about 75%.
Quality made to last
Hot Spring spas were manufactured in NZ for 30 years. This meant that Dale could oversee the quality of every spa – the company had a low warranty rate that was similar to a high quality European car. However, a shortage of skilled labour meant he had to make the tough decision to move the manufacturing to the US. As always, maintaining quality was at the top of his mind but Dale didn't need to be concerned, because the US plant operated to an equally high standard.
Image sourced from a product brochure circa 1989. Dale with his wife Nerida and their two daughters enjoying time in one of NZ's first portable spas.
The company is the only one in the industry to have both their factory and distribution systems meet the quality control levels needed for the ISO9001 rating – an externally measured standard they're proud to achieve.
The NZ-US partnership has another quality control advantage for their customers. The parent company is publicly listed. Under US law Hot Spring must keep spare parts for 20 years, and alternative parts for every spa they've ever made.
As Dale says, most of the company's oldest competitors are less than six years old, often folding after each recession, leaving their customers with spas that can't be serviced.
With replacement parts always available, Hot Spring spas really are made to last. And when customers feel as if it's time for an upgrade, they can trade in their Hot Spring spa for a newer model. Dale explains, "We'll refurbish it, sell it with a one year warranty and it may last for another 20 years if it's properly looked after and serviced."
So it's no overpromise to say that when you buy a Hot Spring spa, you can look forward to decades of daily relaxation.
Visit Ford HotSpring spas - NZ Dealer of the year 2016 to experience the 40-year difference – with a quality spa that is made to last.


Exclusive Features
A spa provides the powerful combination of massage and hot water. We strive to do these things better with one-of-a-kind massage, innovative water care systems, and features that keep water hot and operating costs low. Plus, you can count on our decades of experience and our unparalleled customer care for the Absolute Best Spa Ownership Experience®.
We design our spas for the very best massage experience. Our innovative, patented jets are designed for specific muscle groups, and deliver powerful streams of water that you can customize to your desired pressure. Plus, our SmartJet® system reduces energy costs by using only as much power as you really need.

EXCLUSIVE MOTO-MASSAGE® DX
The Moto-Massage® DX jet has revolutionized hydrotherapy. This unique moving jet delivers two powerful streams of warm water that sweep up and down the length your back. This one-of-a-kind back massage is only available from Hot Spring, and is included on select models.


INSULATION


SOOTHINGSTREAM® JET
The unique jet features twelve ports that disperse a strong, broad stream of water that gently relieves tension in your shoulders and upper back.
JETSTREAM® JET
One of our most powerful jets, the Jetstream jet produces a stream of water strong enough to provide soothing relief to aching feet and release tension in your back.
ROTARY HYDROMASSAGE JET
These rotating jets create a powerful stream of moving water, providing a deep massage that relieves tension in targeted areas.


CLEANER WATER MADE EASY
---
Crystal clear water is central to a great hot tub experience. We are also committed to making spa ownership as easy as possible. The Hot Spring water care and filtration systems provide exclusive features that help our hot tub owners enjoy sparkling clean water, with as little effort as possible.
39 watt (1/20Hp) 24 hour circulation pump
This exclusive pump uses less power than a lightbulb to filter the spa water 24/7. It is also completely silent which means you won't hear your spa heating and filtering at all. Great for water quality and you can install your spa outside a bedroom and never hear it running.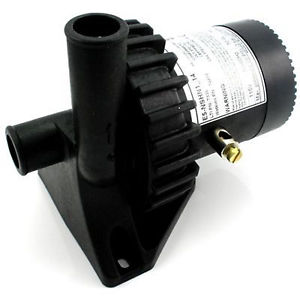 Corrosion resistant Titanium heater
This amazingly durable and reliable heater is made from Titanium to prevent corrosion. It has an unconditional 5 year replacement part and labour warranty. It is only 1500w as HotSpring Spas have such great insulation a larger 2000-3000w heater is not required keeping running costs down.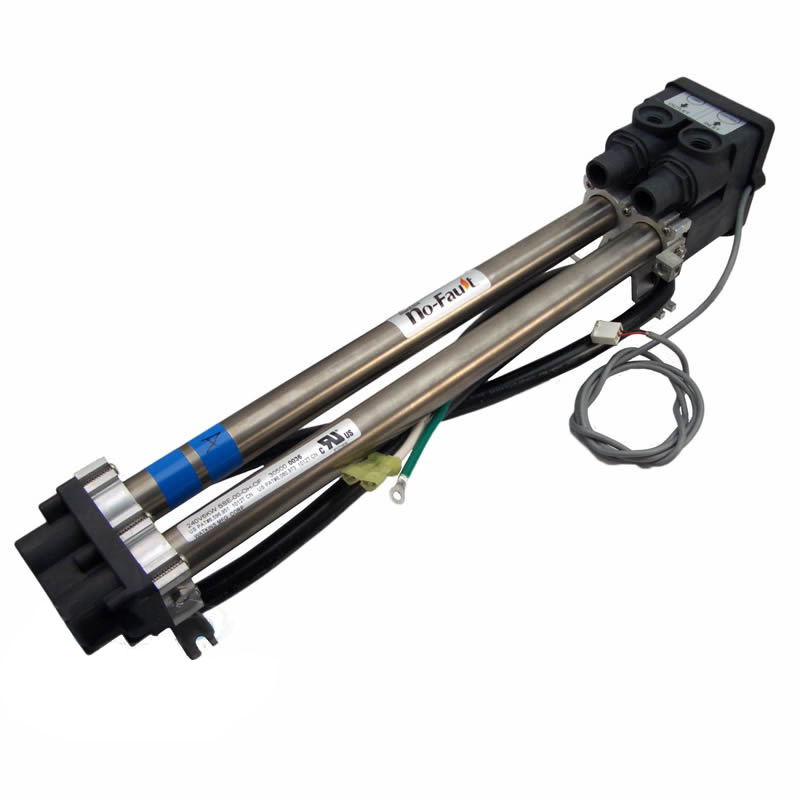 WATERCARE
THE ACE® SALT WATER SYSTEM
This advanced water care option is exclusively available from Hot Spring. The ACE Salt Water System uses a diamond electrode to create a powerful oxidizer and chlorine sanitizer that keep your spa water sparkling clean. With the ACE system, you'll add fewer bottled products to the water and enjoy better water quality with less maintenance. The system only needs a small amount of salt (3x that of tap water so it is not detectable to the bather). The level of chlorine it makes is about the same as the level found in tap water. There is no system on the market that compares for safe, soft, healthy, water that is easy to maintain.


MORE NATURAL
Enjoy fewer chemicals and more natural spa water.
Only the ACE system creates "active oxygen" and other powerful cleaners from just a little bit of salt and your spa water. So, there are fewer chemicals added.
SIMPLE CARE
Spend less time caring for your spa and more time creating memories.
The ACE system automatically generates chlorine and other cleaners for a set amount of time each day, based on your input. So the system is keeping your spa water clean, even when you haven't given water care a thought.
With proper care you will drain and refill your spa less often, because the ACE system helps spa water last longer - up to 12 months.

FEELS BETTER

Forget about the dry skin, irritated eyes, or chlorine odor.
Using patented diamond technology, only the ACE system eliminates contaminants that impact water quality. With silky soft spa water that looks, feels and smells this good you will use your spa more often.Read ACE FAQs
100% NO-BYPASS FILTRATION
TRI-X® FILTERS
Only available from Hot Spring, Highlife®Collection models filter 100% of the water 100% of the time, even when the jets are on. And with the longer lasting, more efficient Tri-X filters, you can enjoy cleaner water with less maintenance because these filters are dishwasher safe.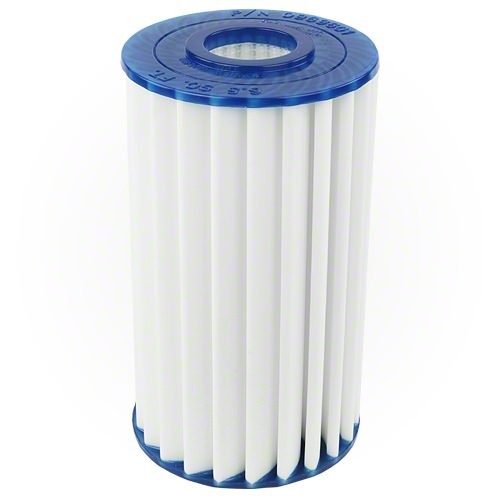 Save Money, Save Energy:
HotSpring® Spas leads the industry in design, engineering, and manufacturing of energy-efficient spa pools. With Hot SpringSpas' Energy Smart™ system, each spa is built with a combination of energy-efficient features that simultaneously provide you with lower operating costs and the best value over time.
The Energy Smart Spa:
You can enjoy lower monthly operating costs with HotSpring Spas energy-efficient spas. HotSpring Spas makes your spa energy-efficient by:
Totally insulating every Highlife Collection model with multiple layers of high density, polyurethane foam that's also used to insulate commercial freezers
Using the innovative FiberCor

®

insulation in the Limelight Collection models, which fills the cabinet completely to a density that is 4 times greater than the 8 kg/m³ foam used on most spas
Manufacturing all spa covers to ensure a custom-fit and tight seal to lock in warm air, and have a dense foam core with a high R-value for insulation
Continuously circulating spa water with the SilentFlo 5000

™

circulation pump that uses less energy than a 40-watt light bulb
Featuring the powerful WaveMaster

™

jet pumps dedicated to powering the jets and are only activated when you need them
Featuring the SmartJet

™

system that lets you direct power only to the jets you choose, for less horsepower and energy
Designing our own heaters to maximise the transfer of heat to the water for maximum efficiency
Featuring dimmer-controlled LED lights that use less energy than a standard light bulb in all models
We Set The Standard:
Hot SpringSpas has certified all models to the California Energy Commission (CEC) in accordance with California law. With California setting the standard for energy-efficient spa pools, you can have peace of mind knowing that your spa is designed to keep operating costs low no matter where you live.
HotSpring Spas received the ENVY Award for energy-efficient spa pool design in 2008.


As the world's leading spa pool brand, HotSpring® Spas is dedicated to delivering the absolute best spa pool ownership experience. By combining cutting-edge design, patented technology, high-quality materials, energy efficiency and unparalleled ownership benefits, HotSpring Spas developed a winning formula for success — with awards and certifications to show for it.
Awards
Consumers Digest
HotSpring Spas is the only manufacturer to have spas named a Consumer Digest Best Buy each time spas have been rated, in 1986, 1992, 1995, 1998, 2003, 2007, 2011 and 2015.
State of California
The State of California awarded HotSpring Spas the Flex Your Power Award for leadership in energy-efficient manufacturing operations in 2008.
INDESIGN Institute for Innovative Design
HotSpring Spas was awarded the ENVY Award for energy-efficient spa pool design in 2008 by INDESIGN Institute for Innovative Design, a research and development institute near Munich, Germany.
Certifications
SpaSearch Certification
HotSpring Spas has earned SpaSpeech Certification every year since the award's inception in 2005 for providing a superior ownership experience.
Lloyd's Register
HotSpring Spas' Highlife® Collection quality systems are certified by Lloyd's Register to be in accordance with ISO 9001:2008, the highest international standard design and manufacturing excellence.
A Hot Spring Spa will complement your home and provide many years of enjoyment. You will not regret your decision to buy a HotSpring Spa.